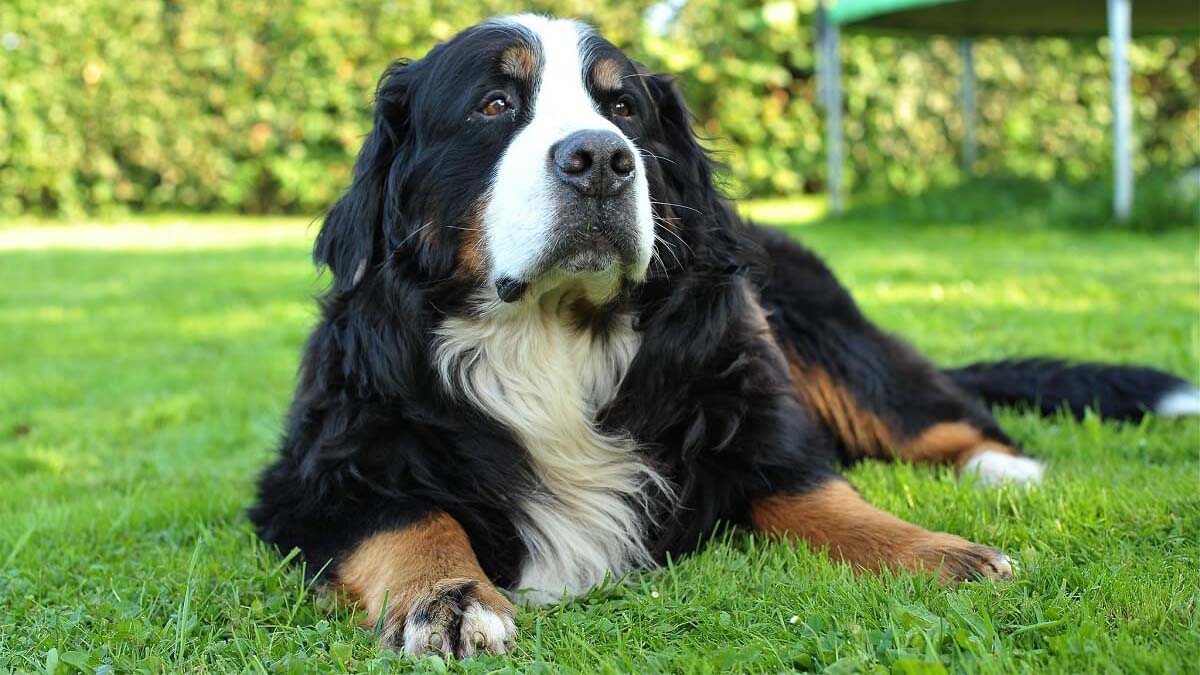 A VILLAGE ALSO FOR THEM
4-legged friends
Costa Verde Natura is also pleased to welcome the owners of small friends and host them for their holidays. Only for reservations made on our website, our family offers some apartments overlooking the huge park where animals can move and run freely. Each apartment accommodates maximum one animal to allow a good use of space.
At check-in Guests will be given the right directions to enjoy their vacation in the company of their four-legged friends and will have to show a health booklet with all vaccinations.
Fun, moving and cuddles
For the four-legged friends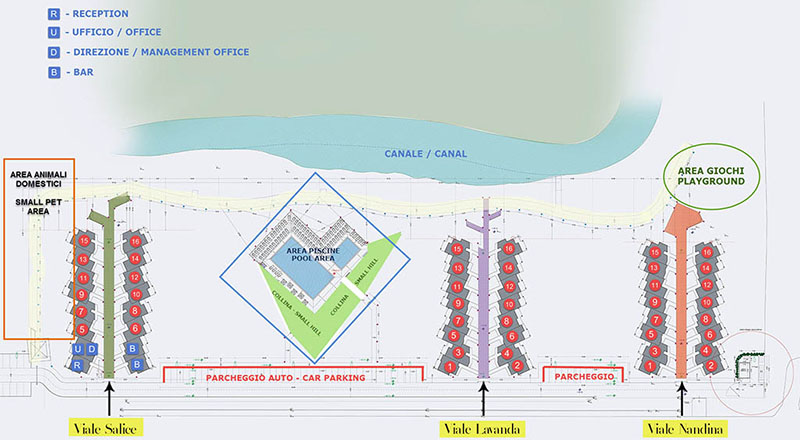 To accommodate 4-legged friends, there is a private area that includes the wide natural park to allow them maximum freedom in respect of the other Guests of the Village.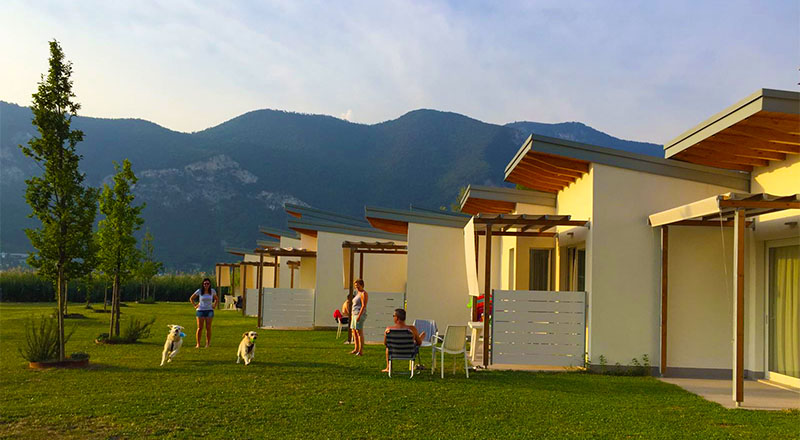 The apartments, available in different sizes, maintain the standard of the Village with all the features and services provided. They are all on the odd (left) side of Viale Salice.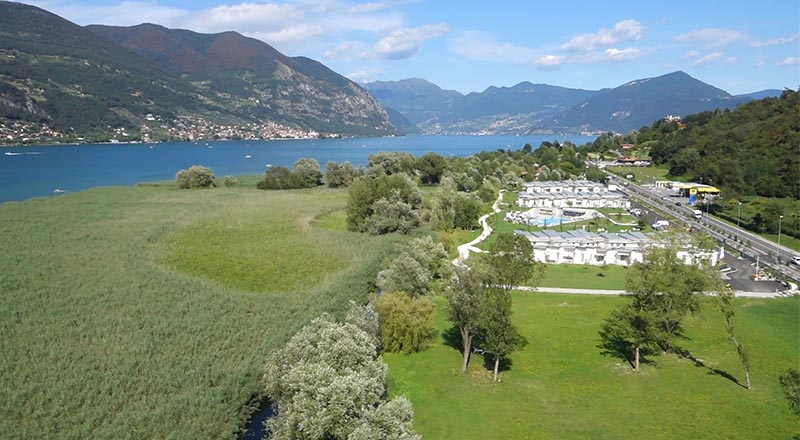 The "wild" park is at the disposal of Guests and their four-legged friends, allowing long walks and runs without having to leave the Village, in a private area and with direct access from their own apartment.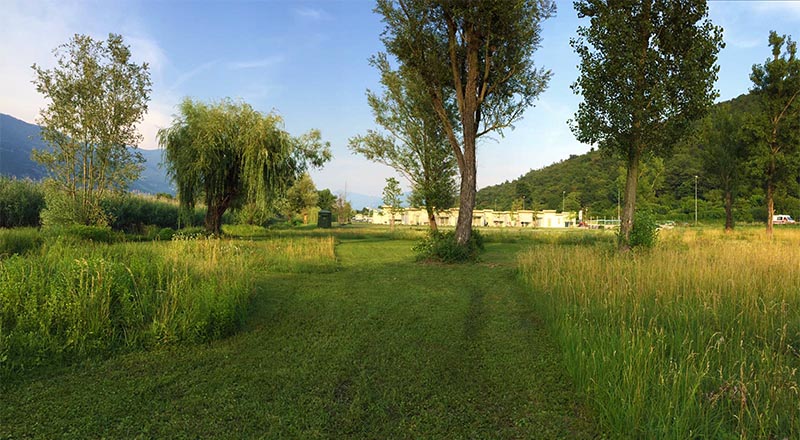 In the park left in the "natural" state are drawn paths that preserve nature and at the same time allow long walks in the green.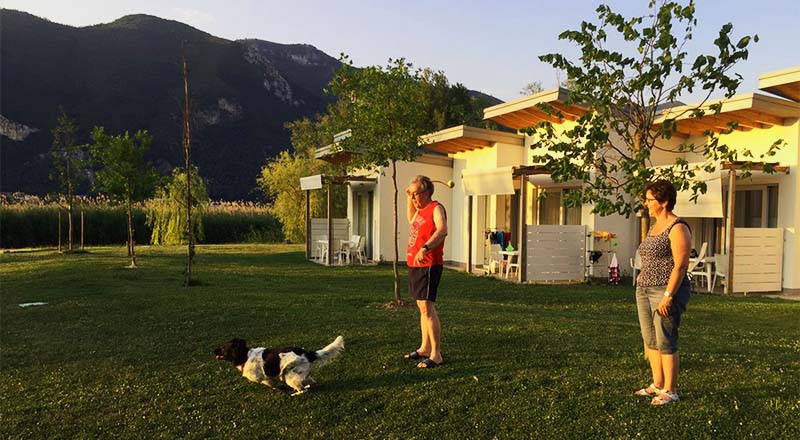 Your four-legged friends can run in full freedom in the park at their disposal.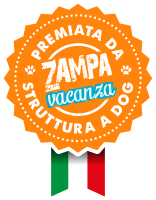 A DOG Village
For the 2018 the Zampa Vacanza Portal has awarded Costa Verde Natura as one of the best Villages that host animals by giving us the Coccarda "A DOG Village".
This award is only for Villages that meet certain parameters such as:
spaces inside and outside the flats fit for pets and their needs
positive reviews from Guests who stayed at Costa Verde Natura with their pets
pets equipment or areas where they can freely run
We are very proud of this award and we invite our Guests to spend a pleasant holiday at Costa Verde Natura together with their 4-legged friends.
Limits and prohibitions
The Direction indicates that dogs of breeds that are not accepted in the Village because of the risk of aggressiveness or because they are considered dangerous for humans ( art. 1, paragraph 1, letter b, of the order of the Ministry of Health). Look at the list below:
American Bulldog
Cane da pastore di Charplanina
Cane da pastore dell'Anatolia
Cane da pastore dell'Asia centrale
Cane da pastore del Caucaso
Cane da Serra da Estreilla
Dogo Argentino
Fila brazileiro
Perro da canapo majoero

Perro da presa canario
Perro da presa Mallorquin
Pit bull
Pit bull mastiff
Pit bull terrier
Rafeiro do alentejo
Rottweiler
Tosa inu
If the presence of the pet was detected only at the time of check-in as it was not specified at the time of booking and / or confirmation of the same, the Management reserves the right not to accept the Guests in the Village as the flats pet-friendly are few.