A STRATEGIC POSITION
Where we are
Our residence lies on the southeastern shore of Lake Iseo, just outside Clusane (province of Brescia). We are in an area that is still wild, the last offshoot of that wild nature that distinguishes Sebino peat bogs: the stunning and ancient blades of water, today a natural reserve as a "wetland of international interest". A valuable yet almost unknown environmental jewel in Franciacorta, whose territory is known worldwide for its vineyards, which has remained untouched here.
Likewise the thick and thin stems of our old rushes have always been touched only by the wind, and we have not even imagined changing this reality for a second. We have not even touched the rushes and we presented a canal enhancement plan to the competent authorities to treat it after years of abandon and negligence, promoting and improving the circulation and oxygenation of the water. A conscientious operation that aims at a better preservation of the natural balance of flora and fauna and is intended to support the rich and priceless biodiversity.
We do not want to rewrite, or even worse, to overturn the history of this magical place, we just want to make it accessible to those who will love, appreciate and respect it, even during a short, but certainly unique, vacation.
You will stay in a large green area of spontaneous and native vegetation, a waving curtain of reeds, cattails and water lilies, lapped by an ancient natural canal that can be used with kayaks to reach the open lake. In front of you, at this point, is the town of Sarnico, where the waters of the lake flow into Oglio River, a section of the bitter Bergamo side of the lake and the legendary MontIsola – the largest inhabited lake island in Europe – with its charming fishing villages.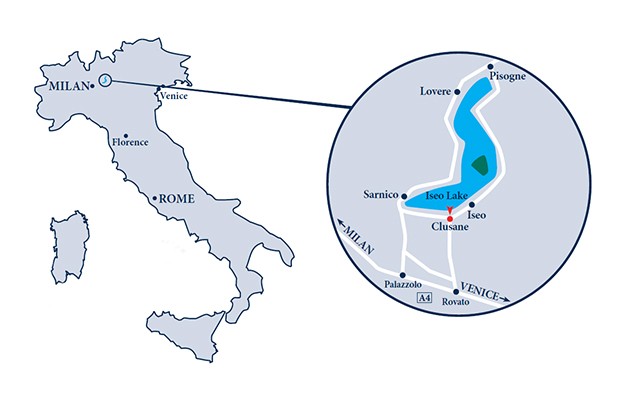 AN EASY LOCATIONTO REACH
How to reach us
Book with us your vacation

Come and discover the magic of nature.